The Technical College of Engineering, Basra, held a discussion session entitled, "Stages in the Life of the Prophet Mohammed (Pbuh) and Their Role in Enhancing National Identity"
celebrating the holy birth of the Prophet and on the occasion of the Iraqi National Day, to enhance national identity, and to draw inspiration from the fragrant biography of the Greatest Messenger (PBUH). The ceremony opened with the recitation of verses from the Holy Qur'an by reciter Haider Mohsen Al-Bazouni, after which the session's ceremonies began with the introduction of the President of the Islamic Unity Foundation Association, Sheikh Jamal Al-Dosari, and the professor at the seminary, Sheikh Abdul Hussein Al-Khafaji.
The session discussed multiple topics, including the role of the Great Messenger (PBUH) in consolidating moral foundations in society, building community peace, promoting patriotism in societies, and ensuring the foundations of unity in society are established.
The Dean of the College, Professor Dr. Adnan Abdullah Ateeq, extended his thanks and appreciation to the researchers in the session, stressing the importance of spreading culture and knowledge emphasizing the revival of the holy Prophet's biography, and drawing inspiration from its memory.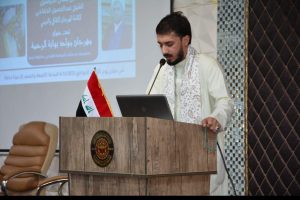 ---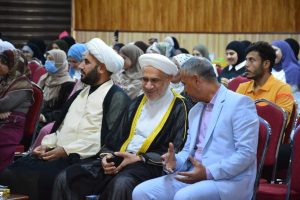 ---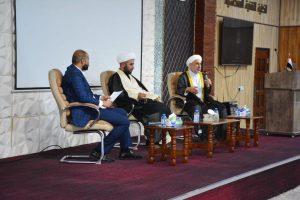 ---
---